Warsaw Studio
MANA Sound Therapy Studio and Psychological Support Center.
Ul. Nowolipie 17B/99, staircase I.
00-150 Warszawa
mobile: 728 725 648
e-mail: mana@terapiadzwiekiem.com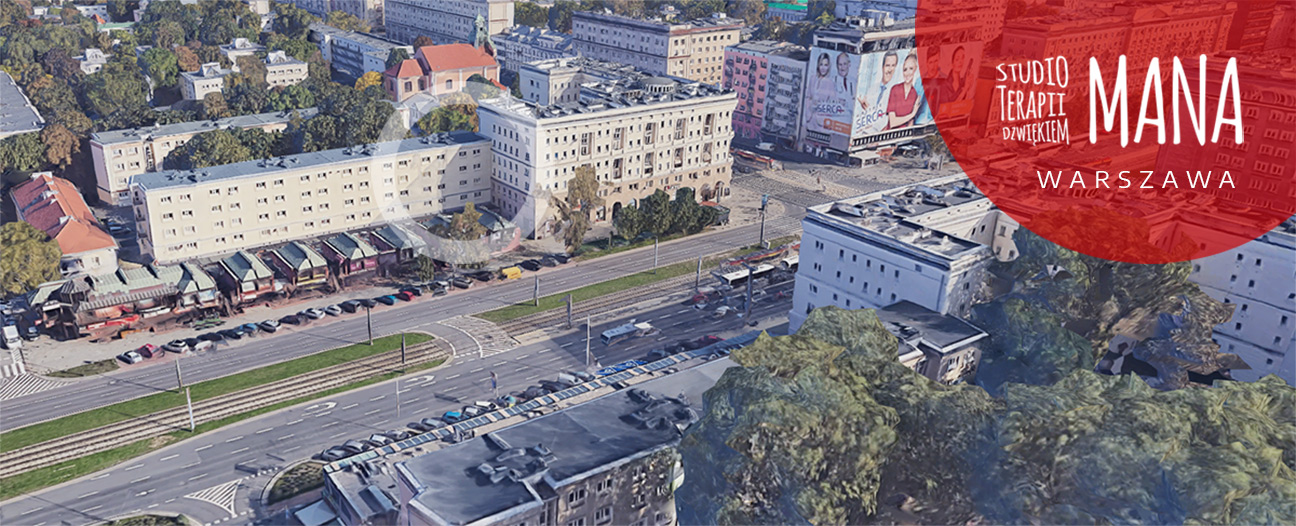 Registration by phone at 728 725 648 or by e-mail: mana@terapiadzwiekiem.com
We always contact you two days before the planned visit to remind and confirm the meeting 🙂
Children / adults / pregnant women
TIBETAN BEARS SOUND MASSAGE
Sound massage – interview + first session 70min 170 PLN.
Each subsequent sound massage session 50min 150 PLN.
Sound massage session plus gong, 70min PLN 170.
SESSION IN THE SOUNDS OF BOWLS AND GONGS
Screening for 1-2 people, 60min 150 PLN.
Screening for 3 people, 60min 170 PLN.
Screening for a group of more than 3 people, 60 minutes, PLN 50 per person.
PSYCHOLOGICAL SUPPORT
60-minute session – PLN 150.
Participants receive sound sessions in a comfortable lying position, which is most recommended as it allows them to achieve complete relaxation and rest.
ROOM RENTAL
Renting a room for training, courses, workshops – PLN 50 / hour (room dimensions: height 2.30m, size 30m2).
In the studio you can pay in cash or by card