Cracow Studio
MANA Sound Therapy Studio and Psychological Support Center.
Ul. Retoryka 9/8.
31-108 Kraków
mobile: 728 725 648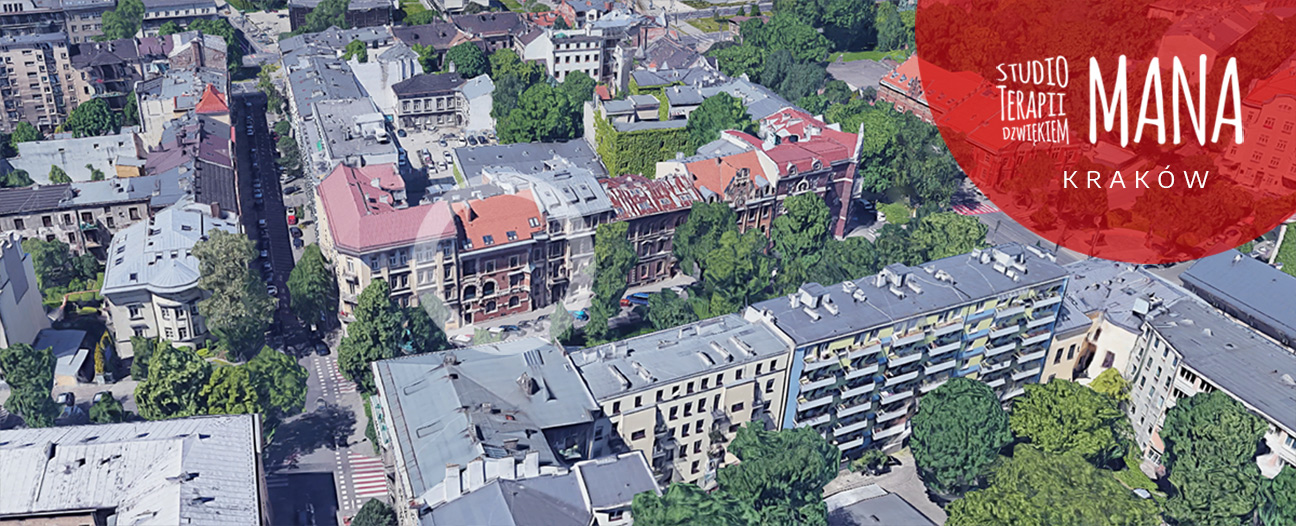 Registration by phone at 728 725 648 or by e-mail: mana@terapiadzwiekiem.com
We always contact you two days before the planned visit to remind and confirm the meeting 🙂
Children / adults / pregnant women
TIBETAN BEARS SOUND MASSAGE
Sound massage – interview + first session 70min 150 PLN.
Each subsequent sound massage session 50min 130 PLN.
Sound massage session plus gong, 70 minutes 130 PLN .
SESSION IN THE SOUNDS OF BOWLS AND GONGS
Screening for 1-2 people, 60min 130 PLN.
Screening for 3 people, 60min 150 PLN.
Screening for a group of more than 3 people, 60 minutes,  30 PLN  per person.
PSYCHOLOGICAL SUPPORT
60-minute session – 130 PLN .
Participants receive sound sessions in a comfortable lying position, which is most recommended as it allows them to achieve complete relaxation and rest.
In the studio you can pay in cash or by card